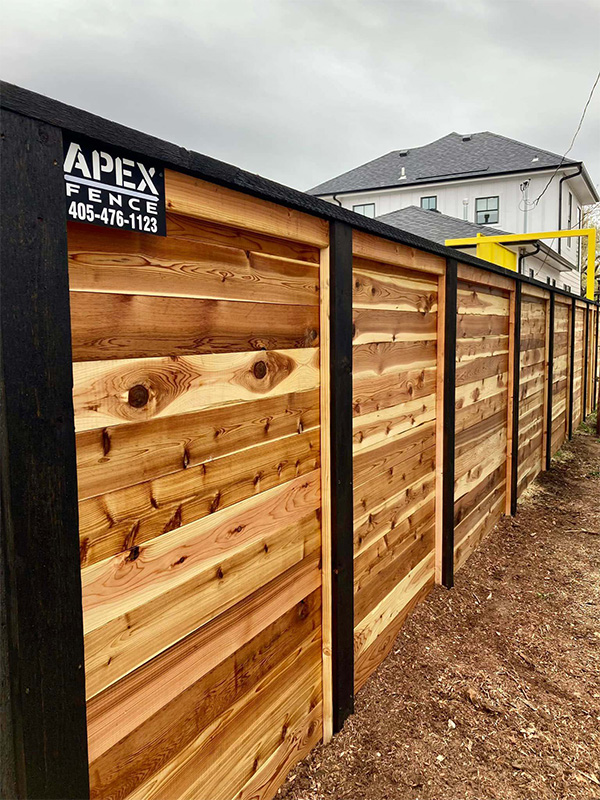 Oklahoma City property owners have all different types of fencing installed to meet a variety of needs. Whether you are looking for a privacy fence, decorative fence, a pool fence, or some other reason you would like to install a fence ... we install all types of fencing in Oklahoma City and the surrounding area.
Vinyl fencing is a popular choice with Oklahoma City homeowners because of its large variety of colors and styles. Vinyl fencing is maintenance-free and (when installed properly) will give you a lifetime of beauty and protection.
With FenceTrac, you no longer have to compromise between functionality and aesthetic appeal thanks to the unique combination of metal posts and rails with a variety of infill materials!
Oklahoma City Oklahoma
Wood Fences
Wood fencing is the most popular type of fencing in Oklahoma City Oklahoma and the surrounding area. Wood fences give you the best value while providing a variety of style options. Of course, wood can be stained or painted any color to match the exact look you are going for.
Chain link fencing is used for the widest array of applications in Oklahoma City. From residential to commercial fencing - no other type of fence can provide the security at the low cost that chain link fencing can.
Corrugated metal fences are durable and versatile for Oklahoma City OK homes and businesses. They consist of metal panels with raised ribs that provide strength and rigidity. Easy to install and low maintenance, they offer a modern and sleek look while providing security and privacy.
Oklahoma City property owners choose ornamental fences for their aesthetic appeal, long-term durability, and low maintenance requirements. For many homeowners, corrugated and ornamental iron fencing are the only options they want for pool areas.